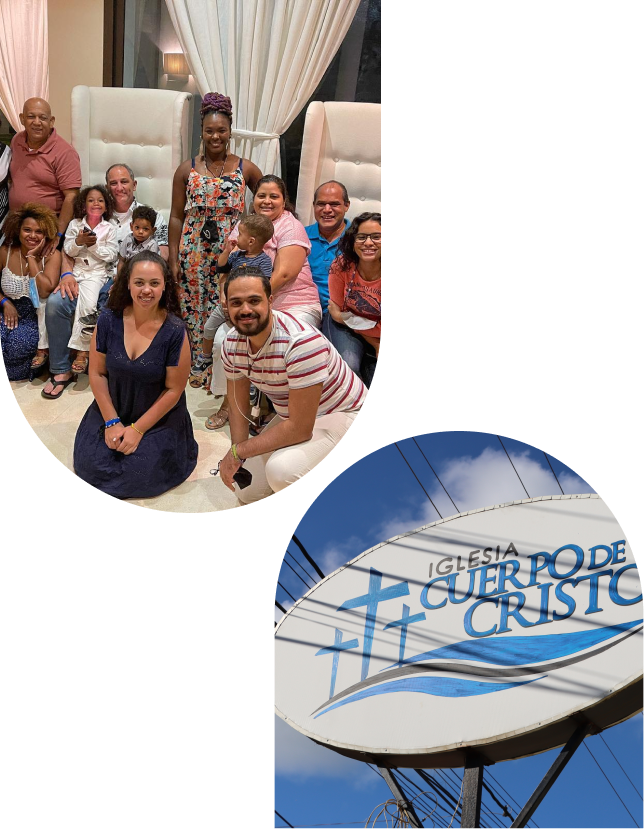 Equip And Empower


Who We Are

Mission and Vision
Eastern Dominican Christian Mission (EDCM) was established in 2003 with a mission to make disciples and create self-sufficient congregations in the eastern Dominican Republic through equipping and empowering initiatives. Read our full mission and vision statement. 
What We Believe
About God
EDCM's doctrinal beliefs stem from the Christian Church Restoration Movement and does not report to a specific denomination. Read our full doctrinal belief statement here.
Our Team
Our Staff
Eastern Dominican Christian Mission employs national leaders to be the head pastor of each of our church plants. Learn more about our national staff and US Board Members.
What We Do

All of our church plants use the name "Iglesia Cuerpo de Cristo", which is the name associated with Christian churches in the Dominican Republic. Each of our 6 congregations has their own facility and operates separately from the others, but they regularly engage in joint services where some or all of the congregations will worship and fellowship together.
Church Plants
Leadership Training
Kingdom Businesses
Mission Trips

SHORT TERM-MISSIONS
Come join us on a mission trip to the Dominican Republic, where we're dedicated to planting churches and reaching out to communities. This opportunity allows you to make a meaningful and lasting difference. In the Dominican Republic's warm and welcoming atmosphere, we'll work together to help faith grow, bring hope to those in need, and strengthen the bonds within communities. Your involvement in this transformative journey goes beyond a short-term visit – it plants the seeds for a brighter and more connected future in the Dominican Republic.
Events

Check Back for upcoming events!
Join us on April 27th at 9 AM CST for Vision Talks, where we'll be sharing our vision for the Dominican Republic. This online event will be held on Zoom and is open to anyone who is interested in learning more about our plans for the future of the country. Whether you're a business owner, a student, or simply someone who cares about the Dominican Republic, we invite you to join us for this informative and inspiring event.
Contact Us